I've always been a fan of gadgets whether it be electronic, computers, household tools and that doesen't stop with the treatment room. i guess I get the gadget gene from my mother, so here is a list (this list is constantly growing) of gadgets and tools that I use at BrowBeat Beauty to keep you looking picture perfect.
Facial Steamer with Ozone
The ozone-steaming machine makes use of internal ultra violet light and the boiling process in order to produce steam.
How does steam w/ozone treat your skin?
It makes use of ozone steam to moisten your skin texture
It whitens and purifies your skin
It promotes overall and easy blood circulation
It accelerates skin metabolism
Steam loosens the top layer of the stratum corneum
Soften sebum in the pores
product penetration
Facial ozone steamers loosen the dirt - clogged in the pores of you skin. The dirt comes with sebum, the oil that is produced by the sebaceous glands of the skin. The ozone variety of steam is also capable of increasing cell oxygenation. However, the steam when combines with natural aroma and herbal therapy excellently treats your skin blemishes leaving your skin soft and glowing.
The gentle steam of ozone facial steamer will definitely make you look younger and vibrant than ever. The steam makes the skin suppler, smoother eliminating fine lines of wrinkles and making you look ravishingly gorgeous. The procedure is quick, the procedure is inexpensive but at the same time it is effective and worth your pence.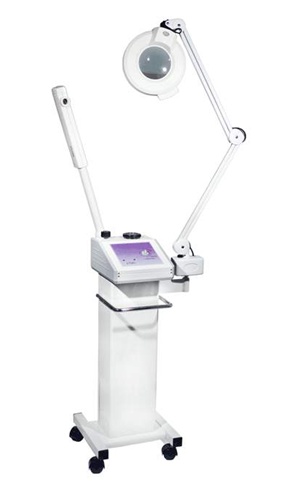 The sonic cleansing system uses a patented sonic frequency of more than 300 movements per second to clean, soften and smooth skin. In just 60 seconds, the brush gently, yet thoroughly removes 6X more makeup and 2X more dirt and oil than manual cleansing alone. Removing these impurities has been shown to allow a 61% better absorption of Vitamin C, and better prepares skin for other products.
Sonic cleansing is the essential first step in a healthy skin care ritual. Gently gliding across skin while cleansing thoroughly, the sonic micro-massage loosens and removes dirt, oil and makeup from pores.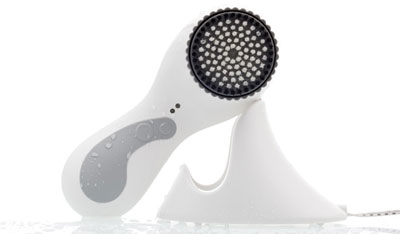 See Clearer, Be Clearer. Having the ability to analyze the skin at multiple magnification levels with the perfect light every time, is key in determining the perfect skin care products and professional services for your client. The bt-vision is a self lit vision visor that is battery powered, lightweight, features our perfect white light LED illumination system, and comes with range of magnification lenses; 1.2X, 1.8X, 2.5X, 3.5X. This handy device not only looks intelligent, it is intelligent, and replaces the need for your mag lamp. Additionally, it can be used in the treatment room or out, as well as in the retail area for on the spot skin analysis.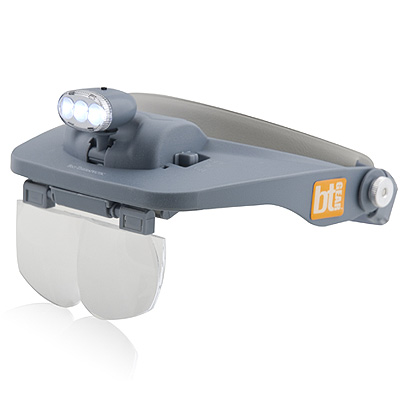 Ergonomic Design For Agile Use. The bt-micro is the latest rage in hand held professional technology and combines ultrasonic exfoliation with patented microcurrent capabilities. bt-micro ultrasonic exfoliation works by creating high speed oscillations, leaving skin smooth, fresh, and perfectly prepared for product application. The results are plumper, firmer skin that enhances the results of key ingredients of all products. The bt-micro is powered by a rechargeable battery, compact, lightweight, and extremely effective as a stand alone tool or used in conjunction with other technology services.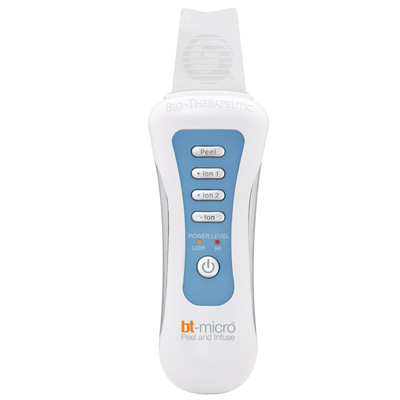 Using bio impedance technology and a new patented sophisticated skin membrane sensor, the bt-analyze uses advanced technology to calculate the moisture content levels of the skin. This device is used in multiple zones of the face to clearly define the needs of each area. Each reading is saved and displayed on the newly designed intelligent LCD screen so that it can be documented at the end of the analysis. This tool gives quick scientific guidance to clients and begins the process of making them an active participant in understanding their skin function and need for specific products and services to reach their goals. The bt-analyze should be used before each service as well as after the service, to capture improvements made and to note modifications needed.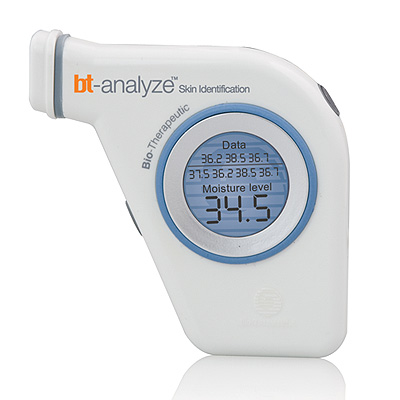 Dr. Lucas Championniere Mist Spray/eco spray
The Lucas Spray is the most unique of all atomizers and sprays. The spray carries plant extracts, herbal teas, essential oils, skin refreshers, and astringents to the face in a very fine mist. This robust chrome unit features an insulated handle and 2 glass jars. One can be filled with an infusion of essential oils or a mixture of tonic and water. The other catches condensation and drips. The infusion is mixed with steam in the nozzle to produce a cool steam effect. It is a handheld appliance and can be easily transported from cubicle to cubicle. Suitable for use on sensitive skin, it is excellent for treating dehydrated, mature, and couperous skin types. It can help hydrate the epidermis and aids in maintaining the skin's suppleness. It helps deep cleanse the pores.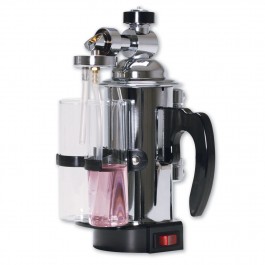 Eco Spray
The Eco Spray Unit is fully self-contained. This small sprayer enables customized application of any product of your choice, such as toners, liquified lotions, dissolved essential oils, or any other liquid. Refills available, refill is non-toxic and scent free.

High Frequency
The High Frequency wand is a tool that is used by Estheticians in facials and skin treatments and is often used to treat or prevent acne skin lesions, as well as aid in healing. It is especially useful after acne extractions.
High frequency uses a violet ray, and when it is passed through a neon gas the light will appear as red or orange or violet. The mild oscillating electrical current passes through the glass electrode to the skin for a thermal effect. One method most commonly used by skin professional is known as the "direct current application", where the electrode is applied directly to the skin or over a mask. When treating an acne lesion, your esthetician may also use a technique known as "sparking", this is when the high frequency is held slightly away from the skin to create a gentle spark. Both methods are gentle and painless. The high frequency increases blood circulation and the dilation of underlying vessels also helps to eliminate toxins. When applied directly high frequency has a germicidal action, fighting acne-causing bacteria. Treatments only take a few minutes and are usually added into a facial or other skin treatments. High Frequency skin treatments are very gentle, many clients even find it relaxing.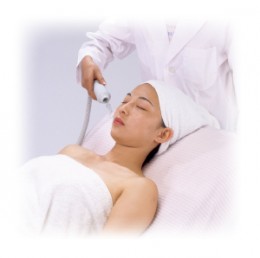 Celluma LED Phototherapy
The CellumaRx is a low-level-light energy device for treating multiple musculoskeletal and skin conditions. LED (light emitting diode) light energy is emitted from a flexible and shape-taking light array panel, absorbed at the surface of the skin. Celluma's patented delivery system emits three specific wave lengths of modulated light controlled by proprietary software algorithms.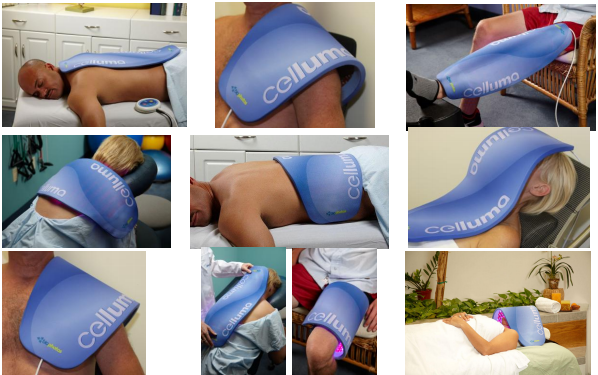 Classic Stainless Steel Slant tweezers for those that like a traditional look. Sand Blasting is what gives these Stainless Steel tweezers their pewter like finish. These tweezers are favorite of make up artists and estheticians. Precision tips grab every hair every time including fuzz and stubble.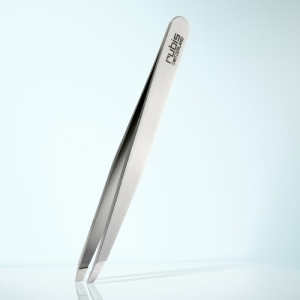 Cuterz Scissors
Expertly trims brows and false lashes with professional precision. Stainless steel scissors with hand filed blades are ergonomically designed for a secure grip.